From A Stream Of Water
It wasn't a day for going out yesterday - unless you had to - so I was doing my usual and was looking for something to photograph.
I decided I was going to take pictures of water. Now, here in Scotland we call playing with water 'skiddling'. So I suppose I was skiddling at the kitchen sink lol.
How many mums let their children do this when they were wee? I did and my kids loved it. Em, I had fun today as well, this photography thing seems to bring out the inner child in me, he he.
I was taking pictures of water coming out of the tap. After an hour or so (phew was it really so long) of trying to get a 'better' shot I decided enough was enough. But, I was so excited to see my results - I think my family think I have turned a wee bit nuts lol.
Anyway I'm so pleased with the results, hope you like them too.
From a steady flow of water.
Turning the pressure down a wee bit
The water droplet landing.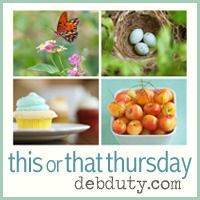 Deb has a great blog you should go and pay her a visit.