Autumn Colours
I realised that I haven't put a post up since Monday. How remiss of me!!!
I will need to get better at this.
You know one of my resolutions at New Year was that I was going to post regularly, I think I even put that down in a post - the trouble with that (which I didn't think about at the time) is that life is just down right boring sometimes.
I just don''t have any interesting news to share.
However later on this month I have a fair amount happening. First there is a joint 21st and 60th birthday party - it's a father -daughter doo, I also have a couple of training days for work.
Best of all we are having a week's holiday at the end of the month to coincide with out 24th wedding anniversary.
We are hoping to go to Loch Ness :)) - if the car is fixed :(
I
was also wondering what pictures to put up today. So I took a wee wander around the garden and picked up some leaves that were lying around, I also have about 8 apples from my very own apple tree and a large crop of blueberries (thanks to Karen for buying another bush which is heavily laden with fruit.
I decided that I loved the beautiful autumn colours, it seemed right for the time of year, and took some pictures.
I took LOTS of pictures and struggled to decide what to put up - these were my two favourites.
I hope you like them too :))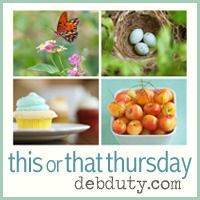 Just remember tomorrow is Friday - my favourite day of the week :))